Motivate Media Group's Arabian Gallery boasts a wide range of Motivate books and selected Middle Eastern titles from other publishers. Launched in 2005 to coincide with the publishing division's twentieth anniversary, the Arabian Gallery is the only specialised outlet in the Middle East that deals exclusively with Arabian-themed books. Motivate's full range of authoritative books dedicated to Arabian heritage are available for purchase, in addition to titles from other publishers from around the world.
Alongside a comprehensive range of books, a gallery of fine-art prints of Arabia by our most famous photographers, including Sir Wilfred Thesiger, are offered for sale, together with a number of original paintings by artists famous for their Arabian work.
Visit the Arabian Gallery at Motivate Media Group's Head Office and purchase any of our titles at a special 25% discount.
Find us on the 34th floor in Media One Tower, Dubai Media City.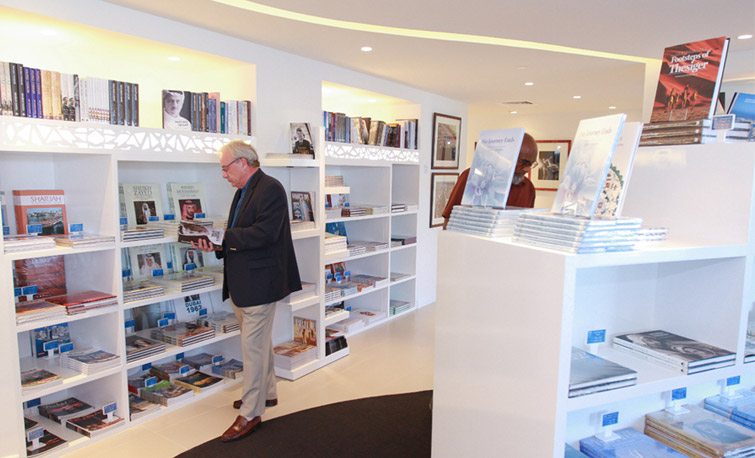 Address
34th Floor, Media One Tower
Dubai Media City
PO Box 2331, Dubai, UAE
Click here to view our location map
* Friday and Saturday is a local weekend. Therefore, please note that we do not operate during this time.